The First Smile People See When They Walk in to JFSLA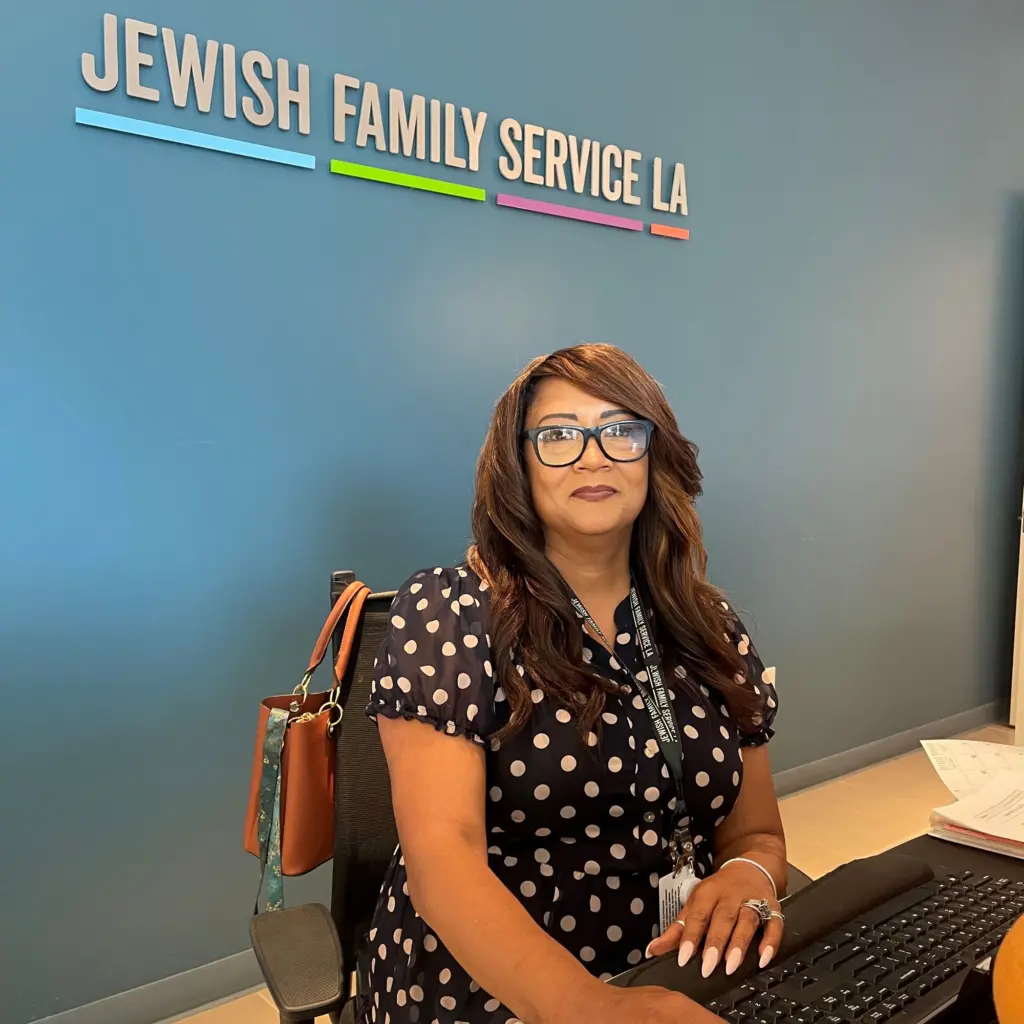 When someone walks in to the JFS Gunther-Hirsh Family Center, the first smile they see is that of Roxanne Weedon-Lee. Roxanne started working at JFSLA in November of 2021 as an administrative assistant. She greets clients, helps them fill out intake forms, receives client calls, and helps connect them to services and social workers.
Roxanne's hidden talent is that she can create beautiful centerpieces and arrangements. Before leaving her home in Maryland to live in Los Angeles, Roxanne was known as "the wedding planner," decorating for more than 10 weddings and baby showers. Roxanne has brought that talent to JFSLA. When JFSLA staff prepare for an event, they ask Roxanne to help with the decorations. She has decorated for events such as the Volunteer Appreciation Brunch and celebrations hosted by the JFSLA Arts, Wellness, and Engagement Program, such as Shabbat and holiday festivities. "I love seeing the joy in the seniors' faces when they come into the center and see the room so brightly decorated," said Roxanne. "They will usually ask me if I created the arrangements and compliment me on my creations."
"Roxanne is very compassionate and cares about every senior who comes to our center," said Lika Litt, JFSLA Program Director at Jona Goldrich Multipurpose Senior Center and Felicia Mahood Multipurpose Senior Center. "Often, she stays on the phone to provide a listening ear, even if the senior lives outside of our catchment area. She graciously agrees to help decorate all the major events at our center. Her talents and contributions are remarkable and greatly appreciated by everyone."
Roxanne feels at home working with seniors. At 18 she started to care for seniors in her church community. "I was very close with the senior community," said Roxanne. "My sister and I also became our mother's caregivers before she passed at age 97."
When Roxanne's father, who lives in Los Angeles, was diagnosed with cancer, Roxanne decided to move here to be his caretaker. "I primarily came to California to be a caregiver for my dad," said Roxanne. "There came a point when I couldn't stand being at home. I felt like I needed to take care of myself. That's when I sought out to find a job and found JFSLA. Because of my background of working with seniors, this position seemed to be a good fit for me."
Roxanne is the first point of contact for JFSLA clients and makes each person that walks through the center's doors feel important. "I love the JFSLA clients and enjoy interacting with every one of them," said Roxanne. Clients frequently show their appreciation for Roxanne. One client even gifted Roxanne a sketched portrait of her.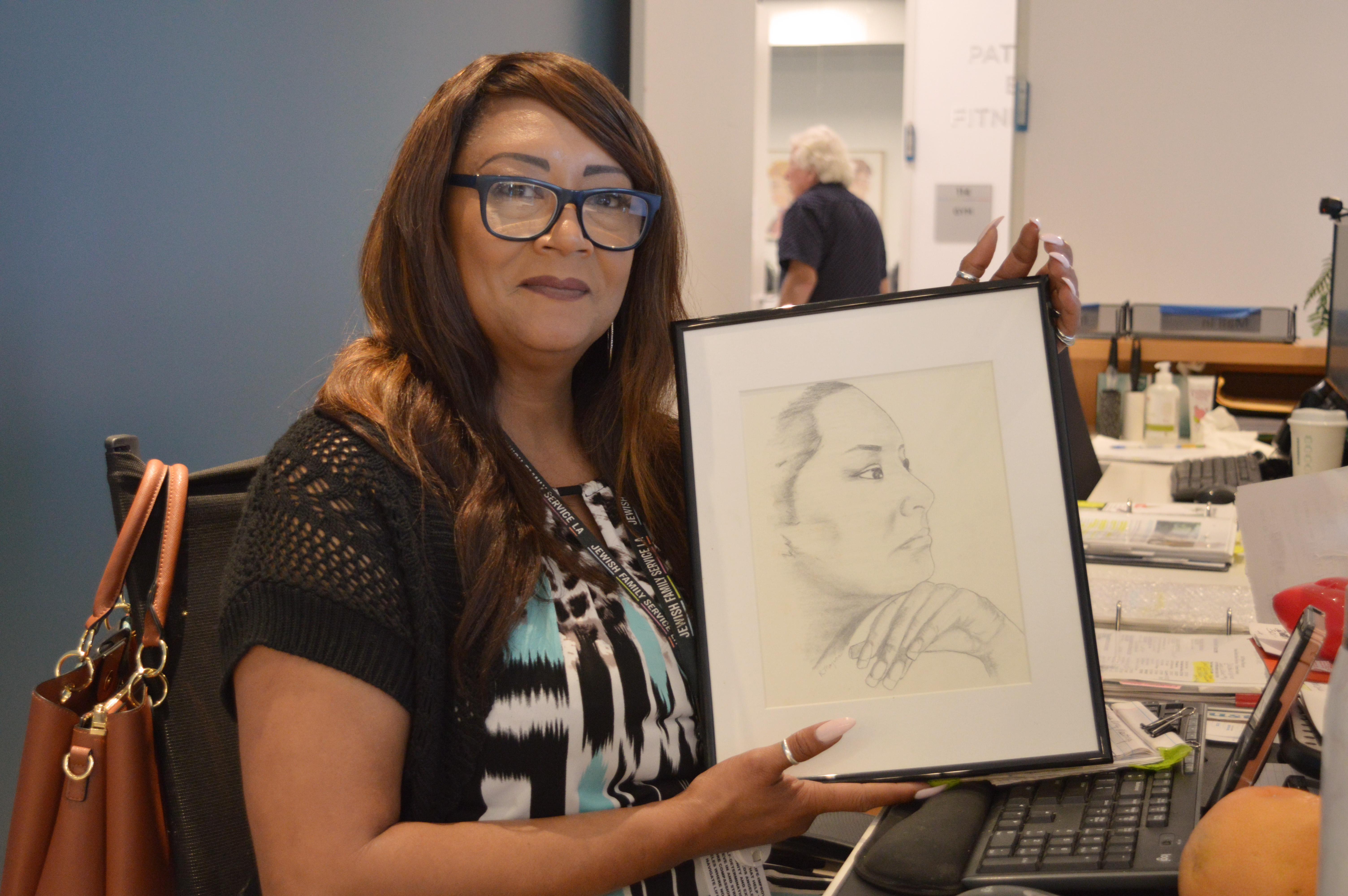 Sadly, due to her difficult adjustment to living in Los Angeles and her longing to be close to the rest of her family, Roxanne has decided to head back east. We wish Roxanne the best and thank her for bringing kindness, compassion, and care to everyone who walks through our doors.