How You Can Help Fight Hunger with JFS SOVA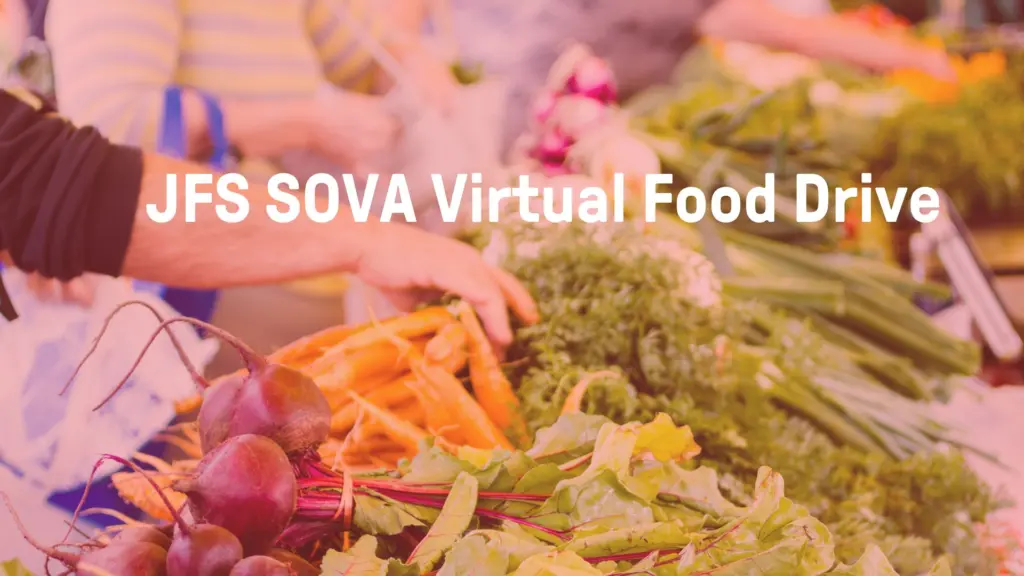 It is estimated that one in every four people in Los Angeles experiences food insecurity. In recent years, Los Angeles County has faced a convergence of factors that have exacerbated the issue of hunger. Economic disparities, coupled with the high cost of living, have left many residents struggling. The COVID-19 pandemic further intensified these challenges, as widespread job losses and economic uncertainty pushed even more individuals into the realm of food insecurity. Vulnerable communities, including low-income families, seniors, and marginalized groups, have been disproportionately affected, enduring the brunt of this crisis.
When people enter JFSLA's SOVA Community Food & Resource Program (JFS SOVA), they connect with our compassionate social workers, staff, and volunteers to obtain the person-centered services they need to live a healthier and happier life.
Last year we surveyed more than 1,000 JFS SOVA clients to better understand their circumstances. We learned that more than half of our clients live with chronic illnesses that are exacerbated by a poor diet. In addition, 90% of people who visit our pantries want access to fresh groceries such as fruit, vegetables, proteins, and grains. At JFS SOVA, we create a safe space for our clients to share their challenges. It takes a great amount of courage for individuals and families to ask for help. The stories of these people are a reminder of why our work is so important.
Last week, a single mother of a young disabled child walked into JFS SOVA. She shared that she had to leave her job to take care of her 91-year-old mother who has a chronic health problem. Without a job, she could no longer afford childcare and was struggling with other bills as well. She heard of JFS SOVA from a friend, and later that same day walked out of JFS SOVA with bags of fresh and nutritious groceries. She was connected to a JFSLA social worker who is helping her find a new job and get back on her feet. All of this is possible because of your support.
Just recently, a JFS SOVA volunteer received a call from a 40-year-old veteran with disabilities. The veteran needed help obtaining food since he no longer had someone who could pick up his groceries from JFS SOVA. JFS SOVA staff connected him to our JFS Senior Nutrition Program, which delivers meals to homebound clients. Through our JFS Home Delivery Program, the veteran was able to receive meals delivered right to his door. He called JFS SOVA this week to thank our staff and said, "I thought I was going to go hungry that night, but thanks to JFSLA my stomach is full, and I have hope for tomorrow."
When a survivor of the Holocaust, Ruth, lost her husband several years ago, JFSLA connected her with a caretaker, Emily, who quickly learned that Ruth was struggling with food insecurity. When JFS SOVA staff met Ruth and Emily, they learned that Emily was also at risk of hunger. Now both Ruth and Emily come to JFS SOVA's pantries regularly. Ruth receives kosher food and Emily receives enough food to help feed her family of four.
You can help the thousands of people who come to JFS SOVA by supporting the JFS SOVA Virtual Food Drive. Your generosity enables us to provide healthy and fresh groceries to vulnerable families throughout Los Angeles. Thanks to our close relationships with food suppliers, every dollar raised becomes $5, allowing us to purchase exponentially more food than traditional food drives could ever bring in.