Assemblymember Zbur Visits JFS Gunther-Hirsh Family Center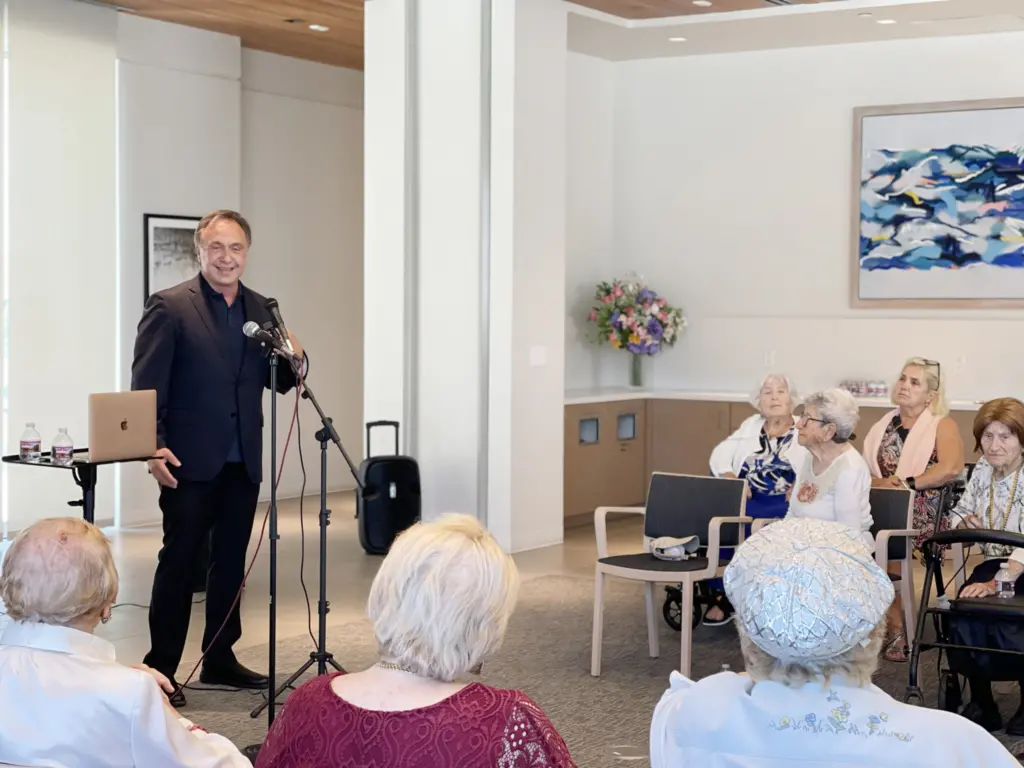 On July 18, Assemblymember Rick Chavez Zbur toured the JFS Gunther-Hirsh Family Center to learn more about JFSLA's crucial services for the people of Los Angeles. The newly elected Assemblymember Zbur represents District 51, which includes Hollywood, West Hollywood, Beverly Hills, and Santa Monica. Assemblymember Zbur recently selected JFSLA as the California Nonprofit of the Year from his district.
"We were eager to have Assemblymember Zbur visit the center," said Monique Maas Gibbons, JFSLA Board member and Public Policy Committee Co-Chair. "Visits with our elected officials give us the chance to show first-hand the impact that our programs have on our clients, which makes it easier for us to make the case for our requests for legislation and funding for the communities we serve."
Assemblymember Zbur met with JFSLA Board Chair Randy Magnin; Board members Monique Maas Gibbons and Rachael Kallick; Nancy Volpert, Senior Director of Public Policy and Community Engagement; and Davina Cohanghadosh, Public Policy Associate. Lunch was provided by JFSLA's Hirsh Family Kosher Kitchen. While the assemblymember enjoyed his lunch, he learned how the Hirsh Family Kosher Kitchen provides thousands of free meals to seniors living in Los Angeles.
"We had an in-depth conversation with the assemblymember about JFSLA programs and services provided at JFS Gunther-Hirsh Family Center and across his district," said Nancy Volpert. "He also visited the Anita & Stanley's Kosher Café, the Epstein Fitness Center, and had a tour of the entire building."
In addition, Assemblymember Zbur met survivors of the Holocaust at JFSLA's Café Europa program. Café Europa, JFSLA's social program for survivors of the Holocaust, provides survivors with a weekly space to socialize with others while enjoying entertainment, music, and dancing. The Assemblymember introduced himself to the survivors and talked about how crucial state funding is for programs such as Café Europa. He also mentioned that one of his top priorities in office is to combat antisemitism, which was in turn received by applause from the Café Europa attendees.
"Café Europa members were very pleased with his visit," said Monique Maas Gibbons. "The assemblymember saw the importance of funding Cafe Europa. He met some of our clients and witnessed how valuable our programs are to their well-being."