JFSLA's Chaverim Program Reunites in Person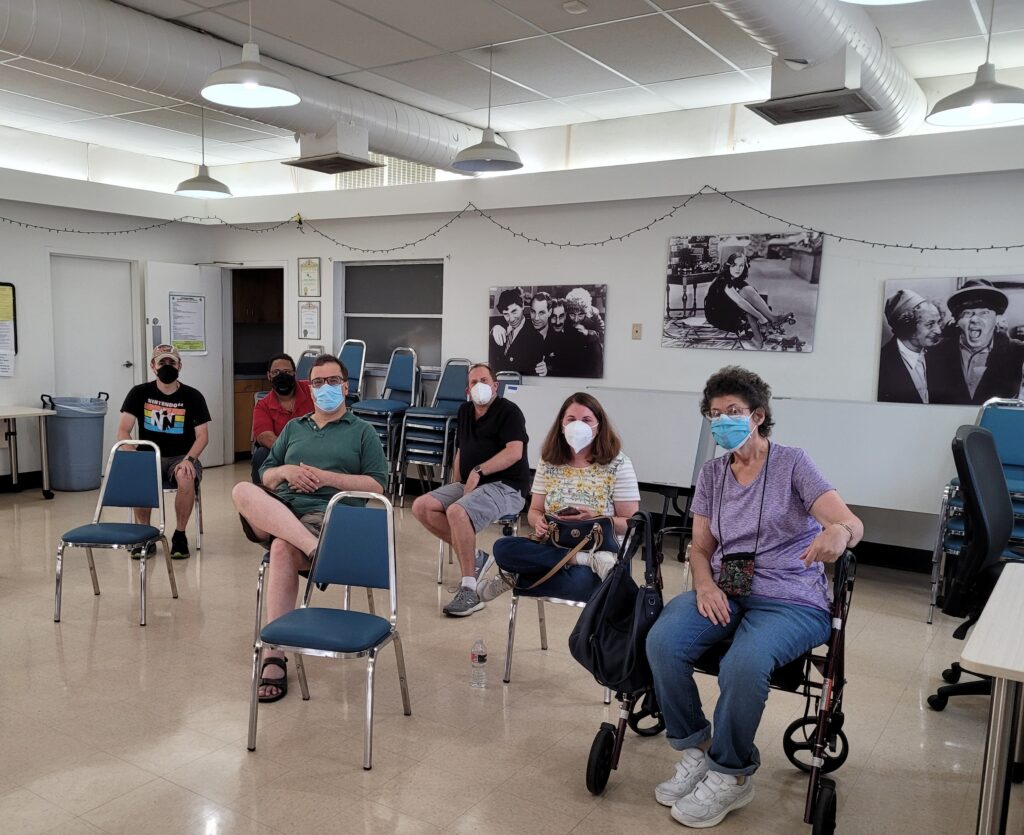 On Wednesday, May 25th, Jewish Family Service LA's Chaverim program held its first in-person event in over two years at the JFS Valley Store Front Resource Center. It was a touching reunion, with tears and heartfelt emotions.
Chaverim, which means "Friends" in Hebrew, brings together adults with developmental disabilities and other special needs, helping them to develop life skills and providing opportunities for socialization and activities in the community. The program has approximately 65 members.
"Everyone in the room was so happy to see each other again," remarked Gerry Dicker, Chaverim Program Coordinator. "One member said that it had been exactly 813 days since we had all been together last."
Many of the Chaverim members have been part of the program for years, but there were a few who had joined during the pandemic. One of the new members came to the in-person event and was over the moon to be in the same room with friends she'd only seen on Zoom.
With half of the members participating virtually, Gerry wanted to ensure that all members could participate, so he positioned multiple cameras and set up a big screen so everyone could have the same experience whether they were there in person or participating online from home. They played modified versions of Wheel of Fortune and a quiz game called America Says.
Chaverim currently offers two evening Zoom activities and one daytime activity per week. Moving forward, the daytime activity will be a hybrid in-person and online event and will be held twice a month. The program will gradually increase the number of in-person programming with hopes that more participants will start to attend. The hybrid model will continue for those who live far away, have transportation issues, or feel they aren't ready for in-person yet.
The warmth and human connection provided by Chaverim is true to its name – it is a group of friends. A group where individuals can find friendship and companionship in an engaging environment, and where everyone is embraced and included.
To learn more about Chaverim, please visit: https://www.jfsla.org/program/chaverim/
To volunteer with Chaverim, please visit: https://www.jfsla.org/our-work/volunteer/volunteer-application/