JFSLA Board of Directors Votes to Support Prop 1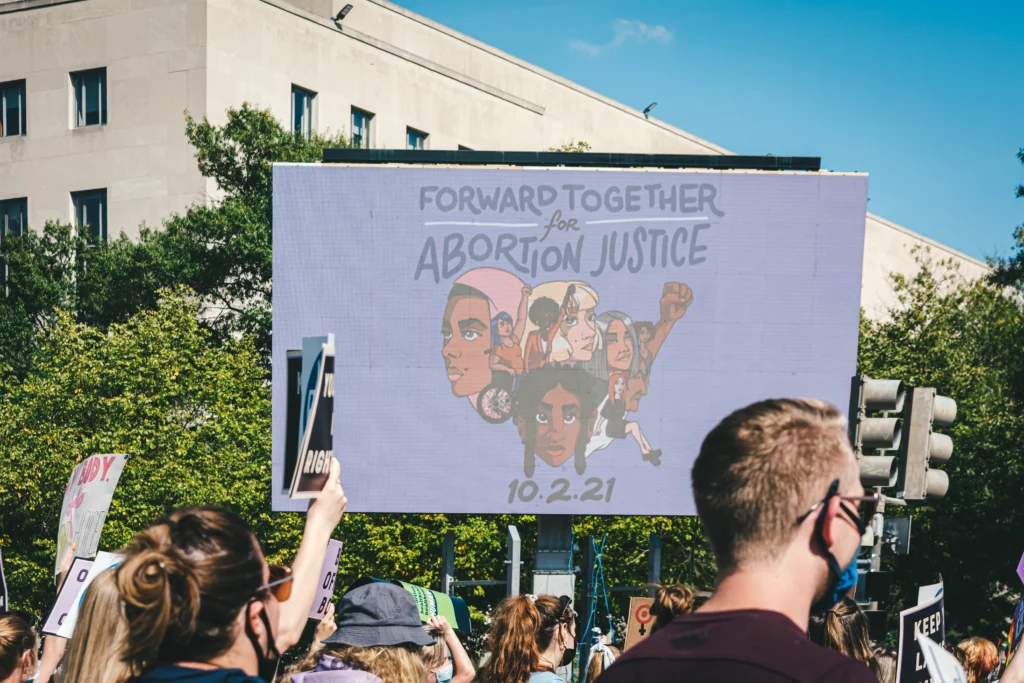 At their September meeting, the Jewish Family Service LA Board of Directors voted to support Proposition 1 (Prop 1), which will appear on the November 8th California ballot. Following the Supreme Court decision to overturn Roe vs. Wade, Californians will now vote on an amendment to enshrine the right to reproductive care in the state constitution. California's constitution protects the right to privacy, but as demonstrated by the recent Supreme Court decision, many believe this language is too vague. Abortion rights advocates have raised concerns that a change in legal interpretation or partisan control could undermine these protections for Californians in the future.  
Prop 1 would amend the California Constitution to guarantee an individual's right to reproductive freedom, including the right to choose an abortion and the right to choose or refuse contraceptives.
The JFSLA Public Policy Committee reviewed and presented the framework for the Board to take a position on ballot measures. The criteria considered included relevance to JFSLA clients and programs, and a commitment to advancing equity, among other items. 
The Board concluded that Prop 1 is consistent with JFSLA's mission statement which reads, "We provide life-improving services that help the people of Los Angeles live with dignity and exercise self-determination." Prop 1 defends the dignity and self-determination of Angelenos of all backgrounds, including those JFSLA serves.
JFSLA advocates for the physical and mental health of all its clients. Prop 1 not only supports reproductive rights, but also healthcare equity. JFSLA serves populations of all economic backgrounds, including a large population of low-income individuals. Prop 1 supports equity in healthcare by providing equal access to abortions and contraceptives to all populations in California. 
"Reproductive choice, reproductive health, and reproductive care, including abortion care, are critical to how you make decisions about family, and as an agency that is invested in serving and protecting all families and families in all of their forms, supporting Prop 1 is supporting the mission statement for JFSLA," said Nancy Volpert, Senior Director of Public Policy and Community Engagement. 
In addition, as an agency that serves survivors of domestic violence, JFSLA recognizes that reproductive coercion is one of many forms of control and abuse that perpetrators will enforce on their partners. Reproductive autonomy is a lifeline for these women who have lived or are living in abusive relationships. By supporting Prop 1, JFSLA is supporting the right of survivors of domestic violence to lead lives of their choosing, on their own terms.
"For survivors of domestic violence, being able to control these decisions is part of the self-sufficiency, freedom, self-direction that we hope survivors will achieve and reach when we're serving them," said Volpert.
JFSLA believes that every person deserves to live a life of self-determination. By voting for Prop 1, California voters are guaranteeing survivors of domestic violence, people of all backgrounds, and JFSLA client's equal access to contraceptives and reproductive care regardless of economic status.
Eligible clients, staff, and volunteers can now vote through the two Pop-Up Flex Vote Centers that JFSLA will be hosting in partnership with the Los Angeles County Registrar-Recorder/County Clerk's office. The Flex Vote Centers will offer early in-person voting, with same day on-site voter registration, and a completed mail ballot drop-off at the Gunther-Hirsh Family Center, located at 330 N. Fairfax Ave., on Nov 1st and the Valley Storefront Community Resource Center, located at 12821 Victory Blvd., on Nov 3rd from 10 a.m.-2 p.m. To learn more about the JFSLA Voter Engagement Project visit https://www.jfsla.org/media-resource/jfsla-voter-engagement-project/.