JFSLA Young Leaders Host Annual Tools for School Drive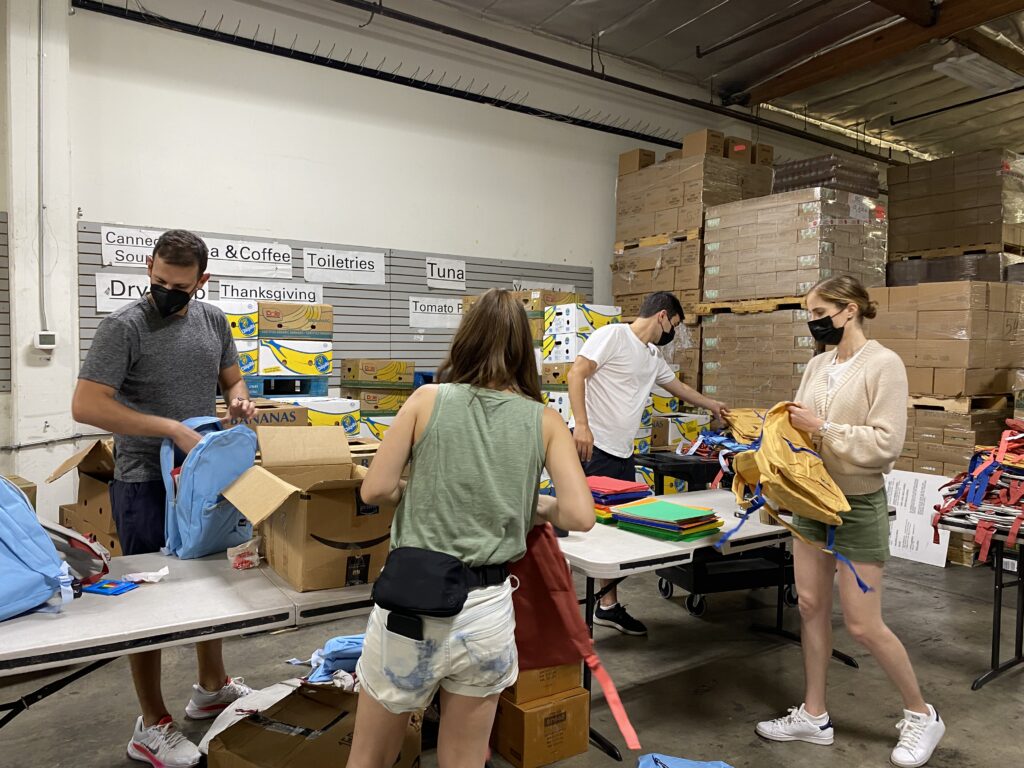 With the next school year starting, JFSLA's Young leaders group held its annual Tools for School event, providing local underserved and at-risk children with the supplies they need to succeed at school.
The Young Leaders distributed approximately 430 backpacks filled with school supplies such as crayons, markers, colored pencils, rulers, erasers, pencils, pencil sharpeners, writing paper, binders, notebooks, and highlighters. Children also received a card from the Young Leaders wishing them a great school year. The backpacks were distributed to families at the JFS SOVA pantry in Van Nuys, with about 100 backpacks also distributed to children through JFS Hope's domestic violence services.
This year, the Young Leaders were met with a surprise as they were preparing to shop for the supplies. "It turns out donations had been coming in for Tools for School over the last year, whether it was from mitzvah projects or classroom projects, people were putting together school supplies for the Tools for School drive and dropping them off," said Jasmine Lopez, JFSLA Donor Relations and Event Coordinator. "It was so nice to see how many people in the community are thinking about Tools for School throughout the year."
Prior to the pandemic, Tools for School was a large, in-person event at the JFS SOVA pantry. Families would come to connect to services and receive school supplies while engaging in fun activities. The last event held in person was in 2018. Lopez still remembers the excitement of past events and how grateful families were.
"Next year, I'm hoping that we can have it in person," she continued, "We're just so extremely grateful for the support because I know that people can easily give anywhere. But for them to acknowledge our efforts and the work we do for the community and for our clients, it is humbling. We're just so grateful for our donors, both those who give us tangible items and those who donate to the Tools for School fund."
If you are interested in contributing to Tools for School, you can make a donation at support.jfsla.org/toolsforschool. If you are interested in donating school supplies, please contact Jasmine Lopez at jlopez@jfsla.org.