JFSLA's Nancy Volpert Awarded for Work on Behalf of Survivors of Domestic Violence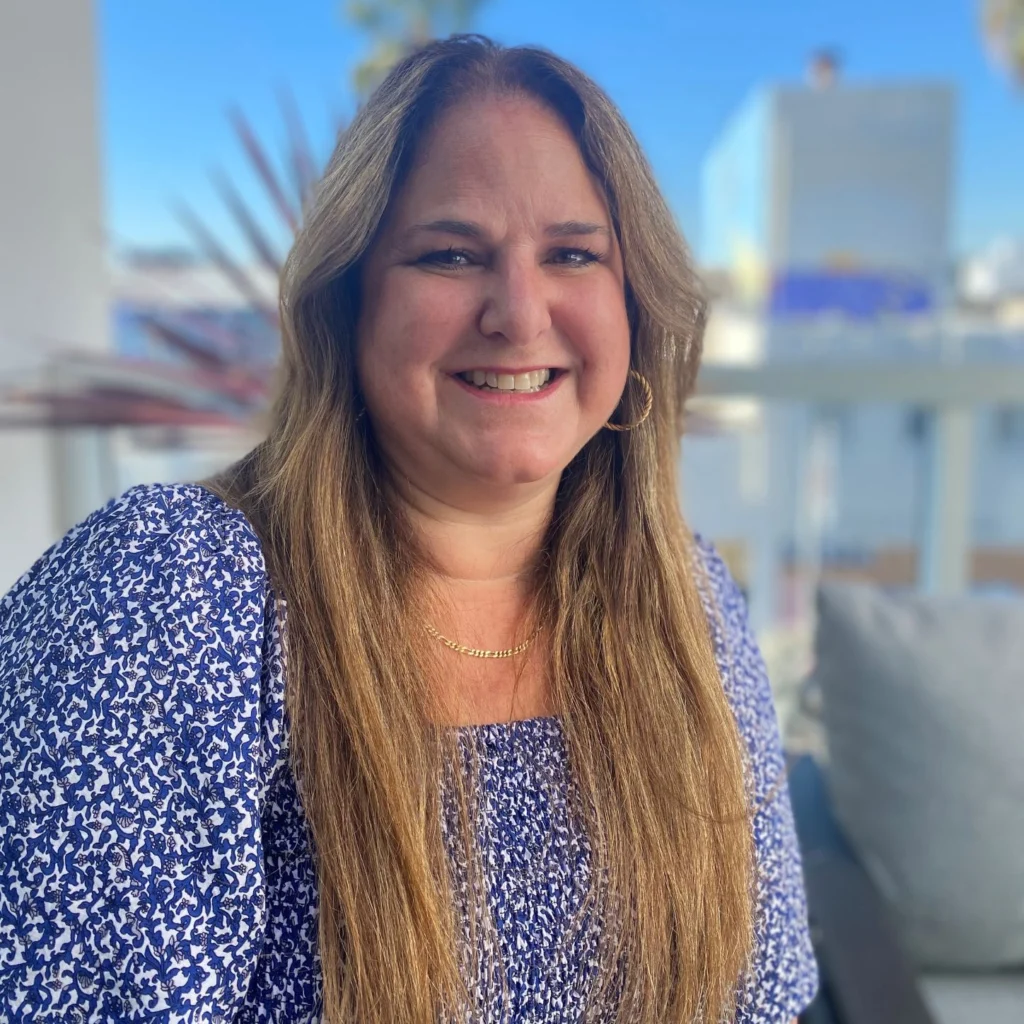 Nancy Volpert, JFSLA Senior Director of Public Policy and Community Engagement, was awarded the Marjorie Braude Award, presented by the City of Los Angeles Domestic Violence Alliance, which honors individuals and organizations leading innovative and collaborative efforts to reduce and eradicate domestic violence in the City of Los Angeles.
"I'm humbled and honored," said Nancy. "I have been incredibly fortunate to learn from the JFS Hope staff. The reason that JFSLA has been effective at our advocacy, both as an agency and within different coalitions, is because of the understanding of the real-world impact of policy change on our clients."
JFSLA partners with agencies such as the Los Angeles County Domestic Violence Council (DVC), the Los Angeles City Domestic Violence Alliance (DVA), the California Partnership to End Domestic Violence, and other organizations to address the complex issues involved in the prevention of and response to domestic violence.
Since 2010, Nancy has represented JFSLA on the DVA as an appointed representative for Council District 5. The Domestic Violence Alliance, a coalition of community-based experts, Council District appointees, and city representatives, provides the City with guidance on domestic violence programs and makes recommendations regarding legal advocacy, program funding, legislation, and victim's services.
"Nancy's representation on the Alliance gives JFSLA a presence and a voice in the policies that shape the domestic violence programs in Los Angeles," said Karen Rosenthal, JFSLA Senior Director of Children & Families. "The relationships that she has created and maintained with community leaders have helped JFS Hope in developing policies and obtaining funding."
Nancy's passion for domestic violence advocacy and efforts are recognized among other community leaders. In 2014, Nancy was appointed Co-Chair of the Los Angeles Regional Policy Committee (LARP), a joint committee of the DVA and the DVC, which is responsible for evaluating and recommending appropriate legislation to its members and the Los Angeles County Board of Supervisors.
"Through her work and collaboration skills, LARP has grown with the participation of other agencies and organizations working in the domestic violence field, "said Minty Siu-Kootnikoff, Legal Services Director at Sojourn Domestic Violence Services and Co-Chair of LARP. "Nancy was able to have the district attorney's office, the city attorney's office, law enforcement, social service providers, the lawyers, and others participate in conversations regarding local, state, and federal legislation and policies that affect different programs, people, and policy departments."
Siu-Kootnikoff has worked with Nancy for more than five years and has seen Nancy's collaborative efforts transformed into actions. In the past year, due to the partnership between LA-based domestic violence advocates and CA State Assembly member Richard Bloom and his office, legislation was passed to make the service of restraining orders more accessible.
"The new state law that passed will now require the sheriff's department to accept restraining orders by fax and email, so people will not be denied restraining orders because they are unable to hand over a document 3 hours or 100 miles away," said Siu-Kootnikoff. "That is one example of the many achievements that has resulted from Nancy's leadership for the domestic violence community."
Nancy's goal is for legislators and community leaders to recognize the importance of the issue of domestic violence and to fund the intervention and prevention efforts needed to help survivors of domestic violence build lives free of violence and become independent, self-sufficient and safe.
"I love this work," said Nancy. "As difficult as the subject is, I feel privileged to be able to advocate for others. I feel like I have a responsibility to be a voice, because we are not yet at a point where everyone recognizes the harm caused by domestic violence, and the critical role we all can play in making our community safer and healthier for all of its residents."
To learn more about our JFSLA domestic violence services, please visit www.jfsla.org/our-services/domestic-violence/.