JFSLA's Multipurpose and Senior Centers Celebrate Hispanic Heritage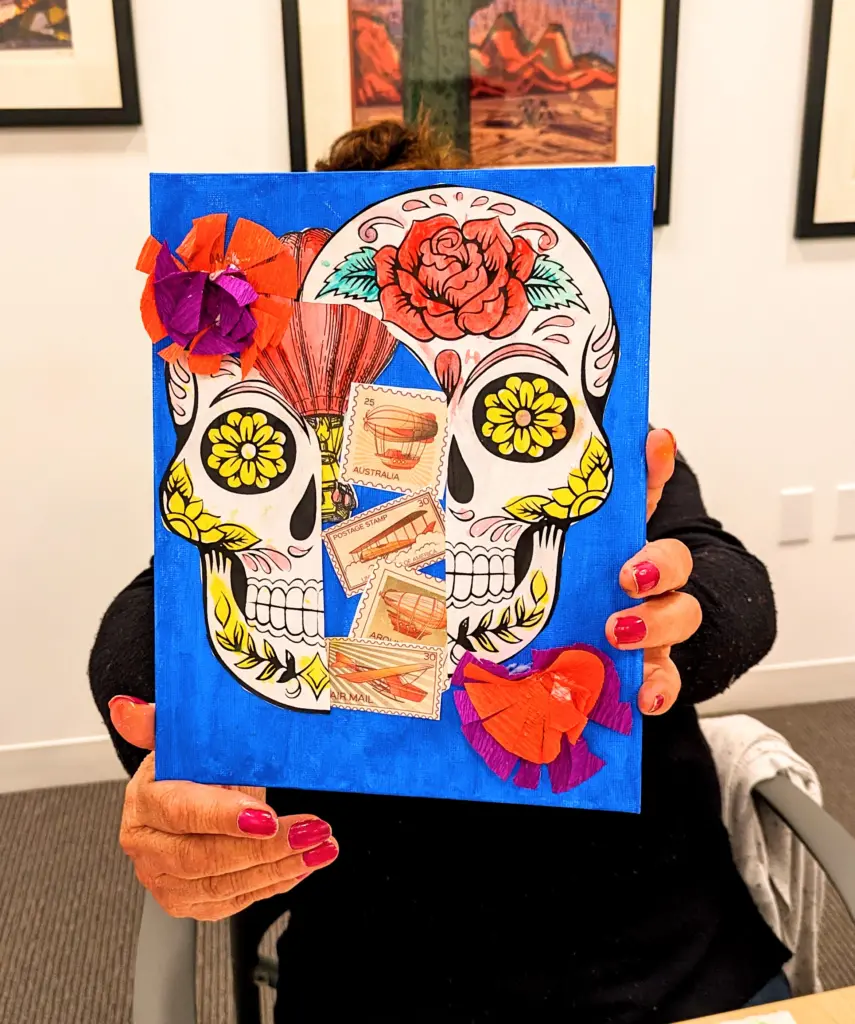 JFSLA's Arts, Wellness, and Engagement (AWE) Program is celebrating Hispanic Heritage Month at JFSLA's Senior and Multipurpose Centers. The AWE Program provides health and wellness classes, as well as arts and education classes, to over 500 seniors every week. To celebrate Hispanic Heritage Month, the AWE Program is screening documentaries about Hispanic and Latino leaders and icons, and providing opportunities to celebrate Hispanic and Latino culture.
"JFSLA serves a diverse community, and these heritage month celebrations remind all of us to stop and take a moment to explore a culture that we may not be familiar with," said Kimiko Kelly, Director of the AWE Program. "Celebrating Hispanic Heritage Month gives us an opportunity to explore the many cultures found in the Hispanic and Latino communities that surround us. The members enjoy attending these activities and sharing experiences from each of their cultures, whether it is cooking, honoring the deaths of loved ones, or histories of immigration."
In one class, AWE members created a sugar skull art collage. One of the participants, Polina Divinsky, said, "The Jona Goldrich Multipurpose Center is a big part of my life. I exercise, make new friends, and get to meet people from different parts of the world. Meeting people from all walks of life helps us understand the world better and helps us communicate with others." The month-long celebration will end in November with a Dia de los Muertos (Day of the Dead) celebration.
"Learning about Dia de los Muertos allows us to appreciate the profound cultural significance and spiritual depth of this Mexican tradition," said Danny Vasquez, Activity Coordinator for the AWE Program. "By understanding its customs and rituals, we gain insight into the importance of honoring and remembering loved ones who have passed away, fostering empathy and respect for different cultural practices surrounding death and remembrance. Together we celebrate and learn about the rich diversity we represent here in the melting pot of communities we call Los Angeles."
For more information about JFSLA's Senior Multipurpose Centers and the Arts, Wellness, and Engagement (AWE) Program, please visit jfsla.org/aging.