JFSLA Launches Supported Volunteer Program for People with Special Needs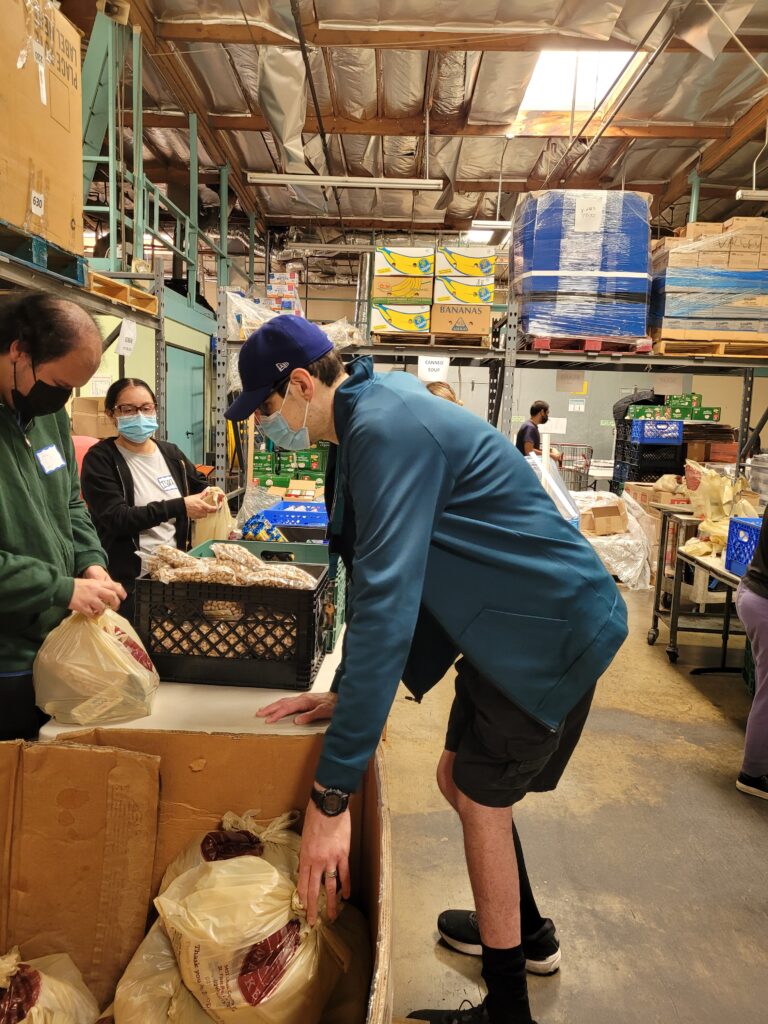 JFSLA's Life Skills Program, part of its Special Needs Services, has launched the Supported Volunteer Program for participants with diverse abilities and special needs interested in developing job skills.
By partnering with the JFS SOVA Community Food and Resource Program (JFS SOVA), participants can gain hands-on work experience while also helping JFS SOVA serve clients who are facing food insecurity. The 10-week program, open to those 18 and older, will take place at the JFS SOVA pantry in the Valley, where participants will learn interview skills, resume writing, computer skills, teamwork skills, communication skills, and completing job applications.
"We hope the Supported Volunteer Program helps participants gain confidence," said Gerry Dicker, JFSLA Program Coordinator of Chaverim. "Individuals with diverse abilities are not always treated fairly, and unfortunately there are people less likely to employ workers with disabilities. Through our Supported Volunteer Program, participants will realize their importance in our community and their capabilities to work in different areas within the safety and comfort of our program."
When enrolling into the program, participants fill out a survey where they can share what they feel comfortable participating in and what they would like to learn. In addition, participants submit a job application and go through an interview process for the program as if applying to a job.
"Some of them feel timid to go through the face-to-face interview process, but we want them to experience what applying to a job would be like," said Gerry. "They will also fill out timesheets at JFS SOVA, have their own badge, and take on different responsibilities whether those are packing groceries, sorting vegetables, or calling out when they will be absent, just like a real job."
In October, the Supported Volunteer Program held a pilot program with a few members of JFSLA's Chaverim program, a social program for adults with special needs. Samantha Amber Hutter-Cruz, one of the participants of the pilot program, felt that the program helped her gain confidence in her ability to speak, follow verbal instructions, and work with others.
"In her program application, Samantha stated that she felt shy and uncomfortable working with others," said Gerry. "By the end of the program, she was talking to everyone. She would guide new volunteers and remind them to pack groceries with double bags. Her confidence level and independence strengthened."
Samantha said "I encourage others to participate in the program because you learn new skills while working with others, become part of a team, and participate in activities such as packing groceries or distributing food to people who are facing hunger. The structure of the program is easy to follow and the people that work alongside you are helpful and patient in answering your questions. It is rewarding to participate in a program that helps improve other people's lives."
For an application or more information please contact Gerry Dicker, JFSLA Program Coordinator of Chaverim, at 818-464-3360 or chaverim@jfsla.org.­