Jewish Family Service LA Connects Survivors of the Holocaust with UCLA Students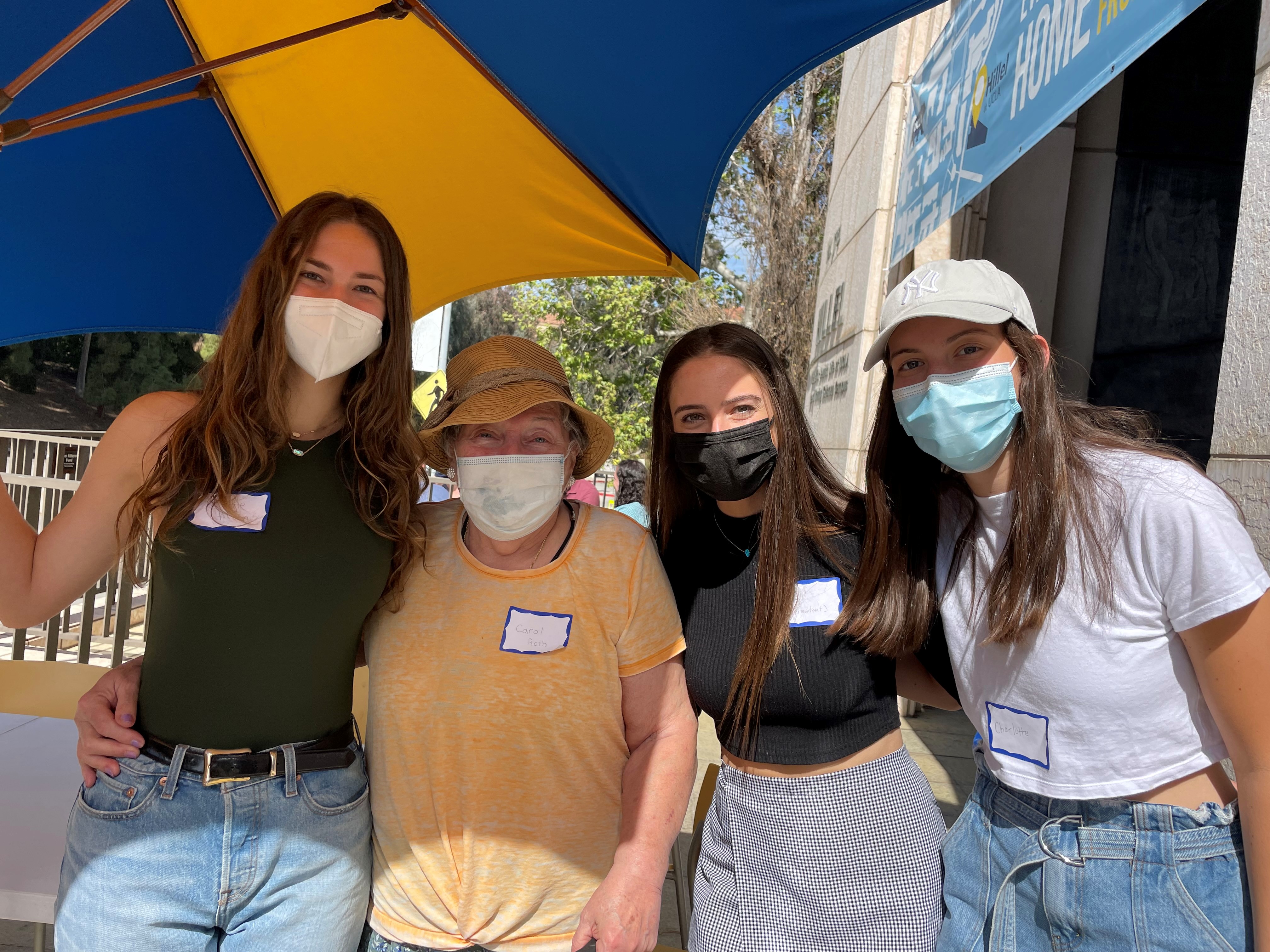 Bearing Witness, a Holocaust education program created for college students, was started in 2007 in partnership with the UCLA Hillel and Jewish Family Service of Los Angeles.
The program gives students the opportunity to connect with someone who experienced the Holocaust firsthand, helps ensure survivors' stories are told and not forgotten, and encourages students to speak out when they see modern day injustices occurring.
Through the seminar "German 19: Bearing Witness: Interviewing Holocaust Survivors," taught by Professor Todd Presner, students are paired with a survivor of the Holocaust and get to know them over a series of four one-hour sessions. During these sessions, Survivors tell their student partners about their experiences before, during, and after World War II and the Holocaust. Students can ask questions and take notes of the things they hear throughout their time together.
"The survivors love talking to young people. They love to share the importance of the lessons and their wisdom," said Heather Angel-Collin, JFS Director of Survivors of the Holocaust Program and Valley Storefront Senior Center. "And to see and sit across the table from a survivor who is sharing their story is impactful. It's an incredible experience."
For the 2022 session, nearly 125 students enrolled, and 25 survivors of the Holocaust shared their stories. Most of the sessions have been done virtually the last couple of years, but just a few weeks ago several survivors and students were able to meet in person for their final session of this year.
"We gave people the option to meet online or come meet in person, and a lot of the survivors chose to be in person for the final session," said Heather Angel-Collin. "It was really heartwarming, and everybody was really happy to be together in person."
80 UCLA students and 15 Survivors met in person that day. They were all vaccinated, masked and sat outside to ensure everyone's safety. When asked what they wanted to take away from Bearing Witness, one survivor responded, "For you all to know and understand what happened so it doesn't happen again. We want you all to know how it can start so you can be aware and speak up when it matters."
To learn more about our work with survivors of the Holocaust, please visit: https://www.jfsla.org/program/survivors-of-the-holocaust/